Part 6 - Component by Component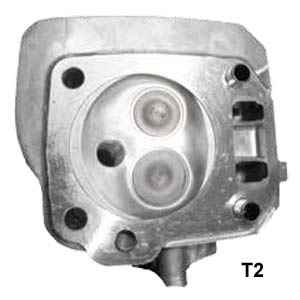 14. Cylinder head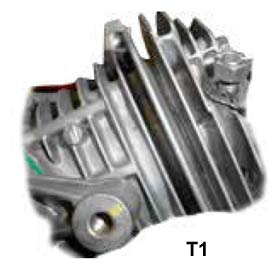 Will be standard and unmodified and measure a minimum of 73.80mm from the rocker cover gasket face to the cylinder head gasket face. Ports must be standard unmodified. The standard de-burring marks and sharp edges should always be present. A maximum measurement of 29.25mm (inlet) and 28.25mm (exhaust) must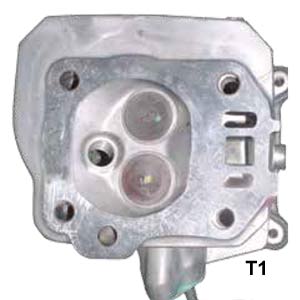 be present between the cylinder head gasket face and the land surrounding the valve guide (see drawing 4 in appendix 1).
The ABkC Inlet/Exhaust gauge can be used to check this. The ABkC spark plug insert must be used to check plug depth.
Cylinder head of T1 and T2 are not interchangeable.
A standard volume check can be carried out, in which case you would expect to read a minimum of 21.2cc. If this value is not obtained then a full inspection would be needed using the gauges and measuring methods to decide the eligibility of the engine.